Sakura is an authentic Japanese sushi restaurant offering a memorable dining experience.
Our recent brand new face lift will enhance your appetite, sit back and enjoy the attractive décor and smoothing ambiance suitable to celebrate all of your different occasions. This place must be experienced.
Our selectable menu is bonded by focusing of classical sushi using fresh ingredients and remarkable technique preparing the fish for achieving its unique and most favorable texture. With our well-prepared cook items, starting with a traditional Japanese Bento lunch box combined with fresh produce, seafood, beef, chicken and pork to one of our most favorable Chilean sea bass dish with baby mushrooms, aiming for perfection to the taste and creativity.
With our commitment to provide quality delicious sushi, our sushi menu features the finest Sushi including fish from exclusive purveyors, with a variety of fresh fish, such as, Japanese fatty tuna, wild raised salmon, and sweet uni imported from Japan. Our remarkable sushi chef creates outstanding rolls using the finest ingredients in this homey, beautiful and comfortable environment for our lunch and dinner pleasure.
While delivering the top quality ingredients to your enjoyment, we are dedicated to sustainability and are extremely sensitive to pricing for the times we live in. Take out and catering is also available. Our individualized catering menu will fit your personal needs. We accept all major credit cards. Reservations highly recommended.
With our Chestnut Run Farm Winery outlet selection; Fusion Apple wine and Asian pear wine are excellent choices to pair with our freshly prepared sushi.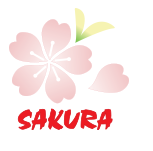 Mon Closed
Tue 11:00~21:30
Wed 11:00~21:30
Thu 11:00~21:30
Fri 11:00~22:30
Sat 11:00~22:30
Sun 12:00~21:30
Reservation suggest for party over four